Fashion Fixers
Introducing Fashion Fixers by Gaudy Guru – the ultimate solution for women's wardrobe malfunctions! These hypoallergenic, double-sided, clear, self-adhesive strips are pre-cut for your convenience, making them the perfect grooming tool for any occasion.
The convenient fumble-free container comes with a crack and peel liner for ease of use, making it the ideal gift for women servers, flight attendants, medical professionals, and anyone who needs to lean over a lot during their work. With Fashion Fixers by Gaudy Guru, you'll never have to worry about peep shows again!
These amazing strips can help you create false lapels on a cardigan, close gaps in sweaters and blouses, secure button-down shirt collars, and hide those pesky peek-a-boo dress straps, belts, shoe straps, wrap style tops, and so much more.
With safe medical-grade adhesive that adheres to both skin and fabric, these strips are the ultimate fashion accessory for any woman on the go. So why wait? Try Fashion Fixers by Gaudy Guru today and discover the convenience and confidence that comes with never having to worry about wardrobe malfunctions again!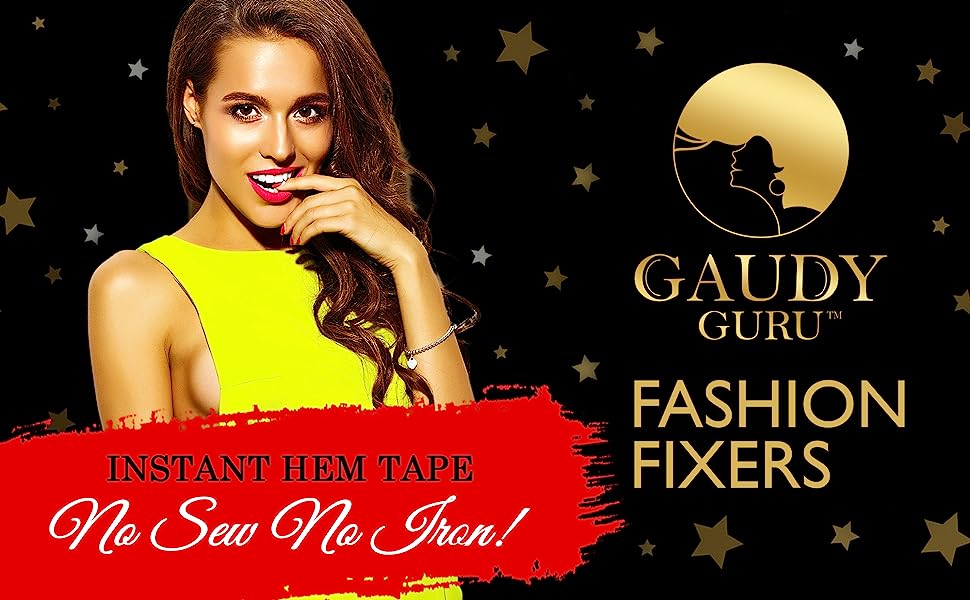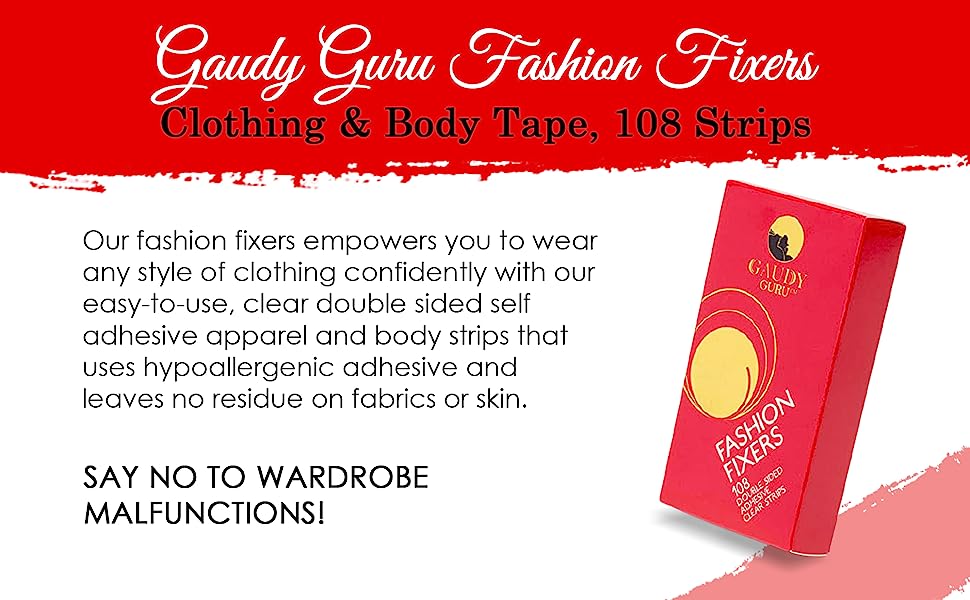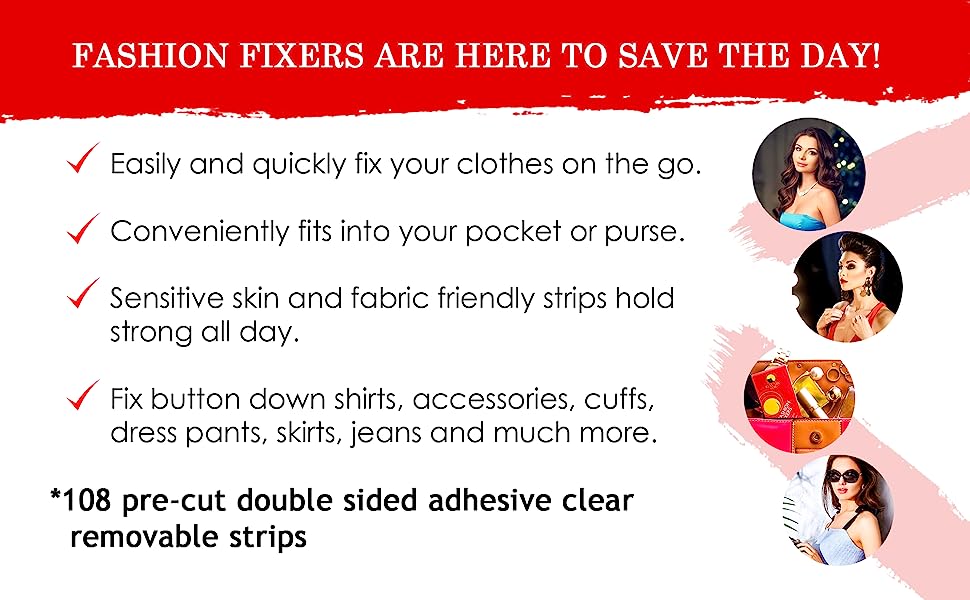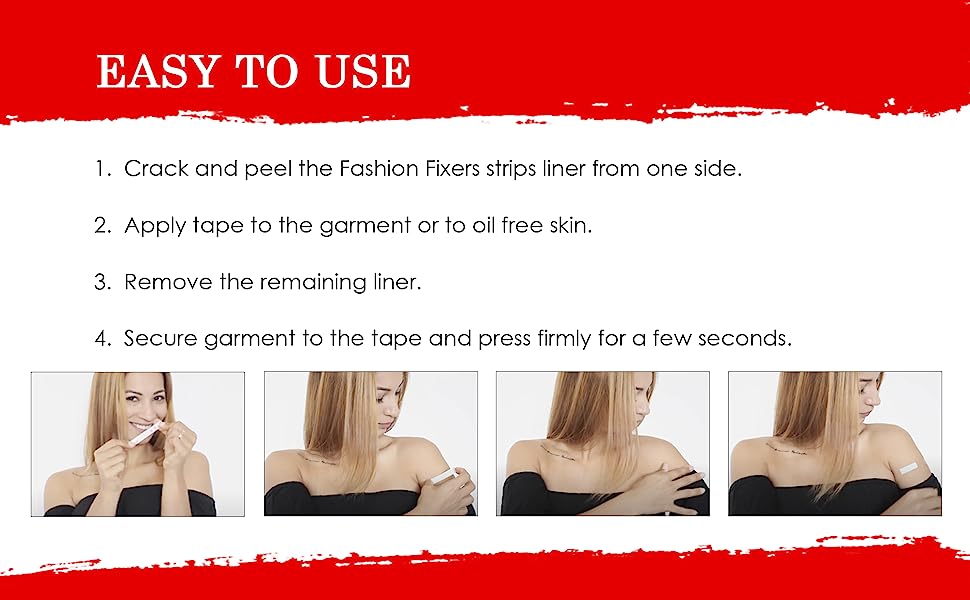 | | |
| --- | --- |
| Dimensions | 0.6 × 2 × 3.6 in |